Welcome to Graffitinetwerk
Discover what we do
Our services are divided into 3 categories, namely: workshops, paintings and street advertising.
WORKSHOPS
The goal of our professional workshop teachers is to make your group or company outing, bachelor party, meeting break, event or incentive an unforgettable experience. At one of our locations in the Benelux or at your own location we provide a unique activity in which creativity, collaboration and fun are paramount.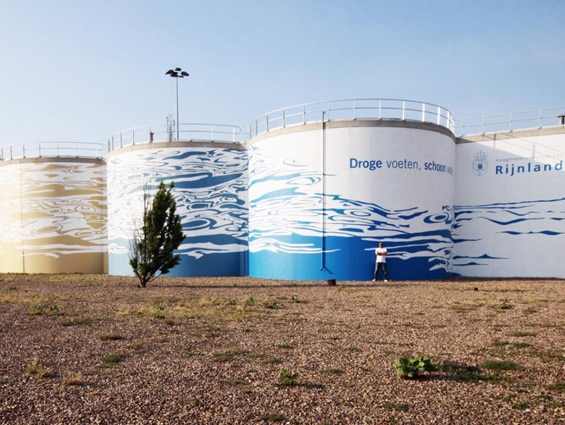 PAINTINGS
Graffiti, we once started as a hobby, now our artists provide commissions for municipalities, companies, the government and private individuals on a daily basis. Sometimes still in the characteristic street-art style, but mostly as a commercial mural on interior or exterior walls, where it is often no longer visible that it was made with a spray can.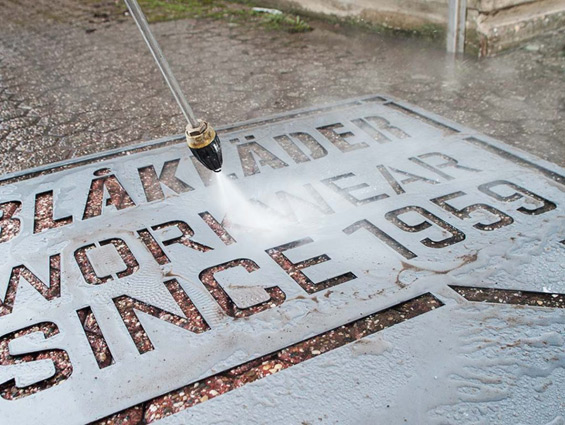 STREET ADVERTISEMENT
For a wide range of clients, including the world's leading companies and brands, we devise and produce tailor-made outdoor advertising and communication campaigns. We always find a relevant and spectacular way to bring your message, brand, product or service to the attention of your target group.
What are you looking for?
Recent projects
A selection of the most recent 6 projects. Also view our extensive Portfolio.
About Graffitinetwerk
From a passion that got out of hand graffiti is around 1990 Graffitinetwerk established. Where we occasionally carried out assignments with a few people, nowadays we work full-time with more than 30 people from home and abroad. Graffitinetwerk As a graffiti, street-art and guerrilla marketing company, it is market leader in the Benelux and guarantees originality, quality and innovation.
Reviews
A selection of customer reviews and experiences with our company, team and services.
Wall and advertising paintings
We are very happy with our street art mural. There was a pleasant cooperation and good consultation.
It turned out great!
2 weeks ago
Wall and advertising paintings
We are very happy with the mural and will certainly contact them again to finish the rest of our space!
2 months ago
Graffiti workshops
Mark van Reusel
Dycore, Calduran, Heembeton
Very nice creative workshop, and after some practice, allowed to make beautiful individual canvases and joint 'corporate graffiti' canvases. Explanation & guidance by Sander totally fun! Really very nice to do as a team outing!
2 months ago
Wallprints and photo wallpaper
We are very happy with the custom-made graffiti wallpaper on the wall in our Chinese restaurant De Gouden Muur, the colors, fish and natural elements fit in nicely with the further design.
3 months ago
Rain advertising
Nice idea for advertising in the fall period!
3 months ago
Sand and snow advertising
We have had super nice reactions to our sand advertising campaign, thanks again.
3 months ago
Rain advertising
no comments, everything is fine
4 months ago
Grafity, grafitti or graffiti?
The Italian word "Graffiti"Means" scratched drawings "and is the plural form of the word graffito. This word is related to graffio (scratch) and the verb graffiare (scratches). Graffiare is connected via Latin to the Greek verb γράφειν (graphein, scratching, writing, engraving).
In the Benelux, graffiti is pronounced correctly as 'crow-fie-tion'. Although the phenomenon has spread from America, where the word is spoken with the emphasis on the second syllable, in the Netherlands it is often (incorrectly) pronounced as 'gref-fi-ti', which then sounds like gravity.
The history in short
The phenomenon of leaving your name has existed for centuries. This phenomenon, that now Graffiti is mentioned all over the world. Around 1970 in America the form of grafitti as we know it now arose. Graffiti has many appearances, including the often colorfully worked words (pieces), sprayed side walls on commission (murals) and the messy texts on walls or objects (tags).
Commissioned graffiti is generally seen as an art form, while the 'tags' mainly cause inconvenience. Street-art originated from grafiti and is originally an indication for creations made with templates.
Information, advice or a quote?
Contact us now and receive a response today.